Protecting Families
Securing Futures
Serving Lake Oswego, Salem,
and the Willamette Valley
Estate Planning & Probate Attorney in Salem, Oregon
Bearman Law puts people first — founded with the intent to build and protect the rights of families in the Lake Oswego & Salem, Oregon area. From adoptions to estate planning and probate, look no further for an experienced attorney who will work in the best interests of your family to the fullest extent of the law.
David A. Bearman
Attorney at Law
Before becoming an attorney, David served the United States for 20 years as an engineer in the Navy. He always felt a calling to help others and decided after his retirement from the service that he wanted to pursue an opportunity that would allow him to continue to make an impact on those who needed help. David genuinely cares about guiding people through tough times and strives to make the legal process as smooth as possible for them. Whether you're considering growing your family through adoption or wanting to provide for your family's future through estate planning, reach out to Bearman Law today to learn how his experience and dedication can benefit your situation.
MORE ABOUT DAVID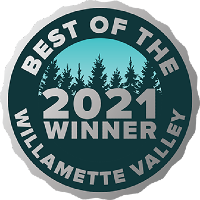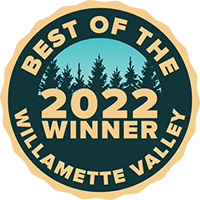 Putting Your Family's Well-Being First
Honest & Straightforward Communication
No matter what legal matter you're dealing with, when it involves your family, you'll want to know exactly how the outcome can affect your future. It's important to work with a knowledgeable attorney who can help you fully understand the situation and take the time to walk you through your best options. Attorney David Bearman is prepared to do exactly that for you.
Collaborative, Personalized Strategies
Building strong relationships is a top priority at Bearman Law. When you choose to work with David, you'll gain strong legal support in your corner. He'll get to know more about you and the goals for your family's future, then educate you on the solutions that align with your unique needs. David has the experience to effectively represent your best interests every step of the way.
"David did an amazing job making the whole adoption process easy and memorable! Highly recommended!"
Cassie
"David helped me understand the ins and outs of estate planning in Oregon. He put together the perfect estate planning package for me."
Kimberly P.
"David is very thoughtful and knowledgeable. He took the time to explain everything and showed me that having an estate plan makes sure that I am taken care of during my life."
Jenny

Accessible Advocacy
When you have questions or concerns, David makes sure to respond to all communications in a timely manner so you never feel left in the dark about your case.

Compassionate Counsel
From the joys of adoption to the complexities of estate matters, David understands the many emotions that legal matters can cause and is here to help.

Strategic Solutions
There's no "one-size-fits-all" approach for a successful outcome. Bearman Law offers tailored legal strategies that fit the unique needs of your family's situation.
Providing Guidance & Support So You Can Move Forward
While there are many children in need of a loving home and many parents looking to provide that haven for them, the process of adoption and making that connection is not as easy as one might hope for.
Working with an adoption attorney can go a long way in making the legal process easier to manage. Attorney David Bearman has helped many families in Oregon navigate the emotional and rewarding journey of adoption. Whether you're in the early stages of considering adoption or in the midst of a complex case, he can help you take the next steps.
In addition to adoption services, Bearman Law can help you through other family legal matters as well. From estate planning and establishing guardianship or conservatorship to helping you understand the various processes of estate planning and probate — David has the knowledge and skills you need to reach the right resolution for your situation.
As an experienced estate planning attorney, David Bearman can help you establish a strategic plan that will protect your assets and ensure that your loved ones are taken care of according to your wishes upon your passing.
While it may sound like something to take care of later in life, he believes that it's never too early to put a plan in place that outlines your wishes. At any stage of life, David is prepared to guide you through the differences between wills, trusts, advance directives, powers of attorney, and more to put an estate plan in place that is best suited to your goals.
If your loved one passed away before they put their wishes in writing, Bearman Law can take on the legal burden of probate so your family can focus on working through your loss. With two office locations to better serve you — in Salem and Lake Oswego, Oregon — contact David Bearman today to schedule a consultation and gain peace of mind with him on your side.