Adoption Attorney in Salem, Oregon
Allow Bearman Law to Work On Your Adoption Case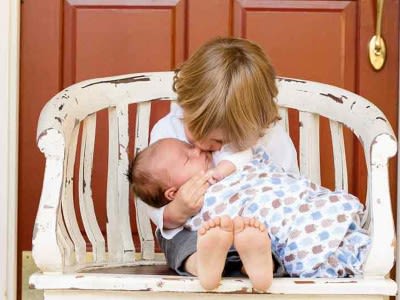 Adoption is a deeply emotional and rewarding process. Unfortunately, it can also be a legal nightmare. You can't afford to take on this lengthy process without a trustworthy Salem adoption attorney by your side.
If you're ready to expand your family through adoption, it behooves you to meet with the team at Bearman Law. The firm has a strong reputation in adoption law in Lake Oswego and Salem, OR and the surrounding communities. Satisfied clients continually commend David Bearman for his ability to ease the stress of adoption while sharing in new families' excitement.
Adoption Law Handled by Bearman Law
Adoption is not the straightforward matter that outsiders suspect. It comes in many forms, each with its own unique complications. The following are a few of the top types of adoption handled by Bearman Law:
DOMESTIC ADOPTIONS
Numerous regulations guide the domestic adoption process. David Bearman helps clients adhere to all rules, while also minimizing conflict between biological and adoptive parents. He negotiates and prepares necessary agreements and informs aspiring parents of their rights. His efforts reduce obstacles both during and after adoption.
INTERNATIONAL RE-ADOPTIONS
Once a child has been legally adopted in another country, he or she can be re-adopted in the United States. Unfortunately, this process tends to be lengthy, stressful, and full of roadblocks. Bearman Law can ease the path towards finalized adoption in Oregon, ensuring that adoptive families receive birth certificates and that newly-established parent-child relationships are recognized under U.S. law.
STEP-PARENT ADOPTION
After remarrying and taking on the role of parent, many Oregon residents desire affirmation of their parent-child relationship through adoption. Bearman Law assists with all aspects of this process. The firm helps clients file petitions and offers assertive courtroom representation.
OREGON DHS ADOPTIONS
David Bearman is also a DHS vendor attorney, performing Oregon DHS adoptions.
How David Bearman Can Help
No matter which type of adoption you intend to pursue, it's imperative that you work with a trusted Salem adoption attorney. In addition to filing paperwork and assisting you in court, your attorney should explain the intricacies of the adoption law and the process, thereby ensuring that you feel prepared for any complications that might arise. Bearman Law's goal is to minimize obstacles and make the adoption process as enjoyable as possible.
Adoption is confusing even in the best of times. Don't go it alone - let Bearman Law guide you through the complexities of domestic or international adoption. Get in touch at your earliest convenience to learn more about the legal aspects of adoption and how Bearman Law can help.