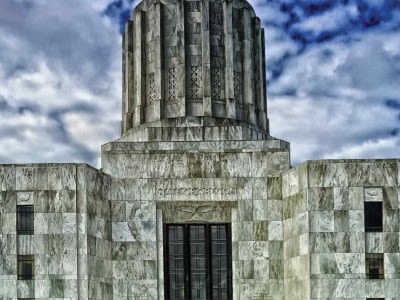 Compelled to serve Salem and its neighboring cities with compassionate care and unmitigated personal attention, we founded our law firm with the focused intent of building and protecting families. Our focus is to ensure your family is protected to the maximum extent of the law.
Our focus is keenly aimed at moving you through the legal process with as few obstacles and diversions as possible. Acting as more than just a legal representative, we strive to offer the perfect combination of compassionate understanding and dedicated professionalism.
Our primary goal is to ensure that your family is safe and secure. Our estate planning experts will work hard to protect all the assets that you've obtained, making doubly certain that your family keeps its assets within the estate as specified by you. Utilizing proven strategies to limit tax liability and asset allocation fees, our efforts allow your family to enjoy the wealth and security that you've established for them.
Holding your goals and wishes as our highest priorities, each legal service we offer is, and always will be, focused on you and your family's needs. Acting as both a friend and advocate, our mission is to provide honest and transparent guidance while growing your family and protecting its stability. Find out more about either adoption services or estate planning by scheduling your personal and confidential consultation now.
Our offices are located in Salem and Lake Oswego. If you reside outside this immediate area or are homebound, please contact our office for a free 30-minute phone consultation. During which time we will be able to determine, how best to serve your needs.
We take pride in customizing your estate plan to meet your needs. We do not use paid services such as WealthCounsel® to prepare our documents or informational materials.
We recognize the sacrifices that many people make in their life choices and offer a 25% discount to members of the military, police, firefighters, and elementary, grade and high school teachers.