SEE WHAT OUR CLIENTS HAVE TO SAY!
---
Kelly and Jacob Sharp
"Searching for the perfect lawyer is not only a difficult task for several reasons but you always worry about finding the best lawyer, reading reviews, asking around and some people even take price into factor but none of that matters if you pick a lawyer who is nor knowledgeable, good or passionate in their work, fighting for you with everything in them and for all the right reasons.
Before David Bearman I felt lost, I felt like I was fighting a losing battle not likely to get the outcome I was hoping for and a never-ending funding into something that I could not see a future with me in. I experienced a few bad lawyers prior to being blessed with David to handle our case. The previous lawyers I had hired had several decades in "experience" wanting you to think that the more years of "experience" the better they are and that cannot be further from the truth. The amount of years does not always mean that they are more knowledgeable or better at their job and does not matter if their heart and soul are not in it.
After speaking with David I knew that he had more knowledge than the last 3 lawyers I had combined and you could truly see that his heart is in his work and for all the right reasons and feeling confident that you have finally found the perfect lawyer.
To me what makes the perfect lawyer is knowledge, drive, dedication, guidance &, compassion which I found in David. He took a person who was feeling lost and a case that was going nowhere spiraling down and took control, turned everything around into something that was finally going somewhere and showed us this is all going to be okay. He gave us direction, guidance, and a plan. And for the first time I felt HOPE! Something I had not felt before getting his help.
I feel my children matter more to me in this world than life itself and I would do anything and everything for them possible and that for me also means wanting the best lawyer that is out there and that is David Bearman! Words cannot describe this amazing man and there is nothing we can truly say to show how well he shines but he is a blessing and a God send and he is extremely good at practicing law and I feel that anyone who gets to have him as their lawyer is lucky. I feel that he truly held my hand holding my head up and gave me confidence, guiding me throughout the case.
We were so grateful once David took over our first case the progress was phenomenal, he is on the ball and it was exciting and a relief to see that we were actually moving forward in the right direction after months wasted with previous lawyers that got us no where.
Having David as a lawyer l felt comfort and reassurance, something everyone hopes to receive, reassurance that your lawyer and you are doing everything that you possibly can and that you are heading in a positive direction and outcome!
Since then he represented us in 2 more cases winning a total of 3 cases for us. when it comes to your family or what is important to you, you want the best lawyer because you want to accomplish what you are setting out for. you want the best of the best someone with knowledge, drive, experience, passionate, guidance throughout someone who will fight for you with everything they got like they would for themselves and that is this man, David Bearman and I can honestly say he is the best lawyer that you could ever wish for. He has handled all our cases with hard work and dedication to help us reach our goals set forth with going above and beyond fighting for us!
Even if the outcome was not a win all 3 times I would still feel the same way I know that we trusted our case to the perfect lawyer and that he did everything in his power to help us succeed and that there is not a single lawyer out there who could have handled our case better or done more than him. We cannot thank you enough David, you are the perfect example of what every lawyer should strive to be! Bless you!
Love, Kelly and Jacob Sharp"
---
★★★★★
CASSIE
Adoption
David did an amazing job making the whole process easy and memorable! Highly recommended!
---
★★★★★
RAYDRIAN R
David is a wonderful lawyer. He is quick, efficient, knowledgeable, and caring. He has gone above and beyond to help me. I highly recommend him!
---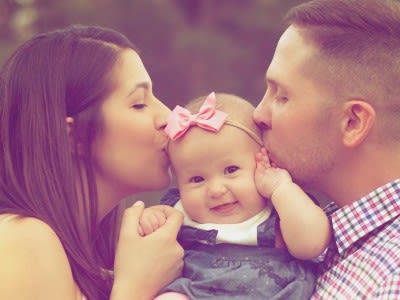 ★★★★★
LINDA R
We contacted David Bearman to update our revocable trust. At the initial consultation, he said our existing trust exposed us to a potential $69,000 Oregon State income tax! We engaged him to redraft the document. After we completed some forms to reflect our personal wishes and financial needs, he sent us a draft of the new trust. At a follow-up appointment, David went over the entire document to be sure we understood every clause. When the trust was signed and notarized, David gave us a binder of personalized forms in order to transfer our assets into the trust.
We are very pleased with David Bearman's expertise, efficiency, and concern for our welfare. As for the bill, it was less than his initial estimate and worth every penny for the peace of mind and asset protection.
---
★★★★★
MICHAEL M
We, myself and my spouse, hired Mr. Bearman to update my will. Instead of a will, we formed a family trust per Mr. Bearman's suggestion. We met with Mr. Bearman twice, at his office, to discuss issues with the trust and to sign all the documents. Mr. Bearman is a friendly, courteous, and professional attorney able to put clients at ease. The process for finalizing the trust would have been 3 weeks, due to delays on my part, it took a little over 2 months.
---
★★★★★
KIMBERLY P
David helped me understand the ins and outs of estate planning in Oregon. He put together the perfect estate planning package for me, listened and answered all my questions, he is organized and thorough.
His interest in making sure all his clients can feel at ease with as much communication as they need is impressive. He does not charge for every little thing, which in my opinion, makes the services offered irresistible.
I will be recommending him to my friends
---
★★★★★
BEE
Understanding a Trust
I was referred to the law firm that Mr. Bearman is associated with in Salem. My mom recently passed and I was in the dark about what a Trust indicated regarding responsibilities and distributions.
After our initial visit, Mr. Bearman looked over the Trust and communicated with another attorney that was familiar in this case that was outside the Salem area.
In our next meeting, he answered all my questions using layman's terms and informed me of the outcome of his research.
I have retained Mr. Bearman as my attorney and have recommended him to others that might be in need of this kind of service.
---
★★★★★
JENNY
Estate Planning
David is very thoughtful and knowledgeable. He took the time to explain everything to me and showed me that having a plan is making sure that I am taken care of during my life. Thank you. I'll be sending all my friends to him.
---