Probate Attorney in Salem, Oregon
Need Guidance Through The Probate Process?
With Offices in Lake Oswego, OR & Salem, OR, We Can Help!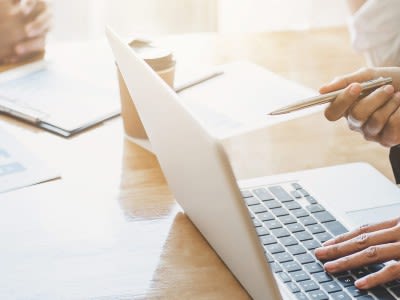 What is probate? When a loved one dies they almost always leave behind property and debts. Oregon has a court-supervised process to transfer property from a deceased person to their beneficiaries under a valid will or through intestate law if there is no will. A court will supervise the transfer of a decedent's property after the payment of their debts. This process is called probate.
The person in charge of handling a decedent's estate is called the Personal Representative. This is more commonly referred to as an executor or executrix.
A personal representative must be appointed by the court. The lawyer prepares and files legal documents called a Petition or Small Estate Affidavit in the appropriate county asking that a Personal Representative be appointed and a Probate Court administration begin. The Will must be analyzed, heirs, devisees, and creditors must be located and provided with notice that the probate process has begun. The decedent's assets and property must be collected, protected, inventoried, and preserved throughout the entire process. The entire process takes a minimum of four months.
The court overseeing the probate process must also be regularly informed of the progress in administering the estate. This includes informing the court of the inventory of assets, an affidavit regarding creditors and an accounting of income and expenses.
Do I Need a Probate Attorney?
Probate fees, such as attorney fees and court costs for probate can be unexpectedly expensive but are paid out of the estate at the end of the probate. A probate attorney should be hired by the proposed personal representative or executor to assist with probate court documents. It is often better to higher a lawyer prior to attempting self-help remedies, due to fixing errors is more expensive than providing information to the court properly the first time.
Probate in Oregon involves a good deal of paperwork that must be filed in a timely manner. To achieve the results you want, probate should be handled with an understanding of the legal principles involved. A probate attorney can help you avoid the many possible tax traps and other problems that could arise. Also, a lawyer can help you prepare and file the legal documents and prepare you for hearings in court.
We firmly believe that an attorney is important to the probate process and that you should feel comfortable with the attorney you higher. If you choose not to consult with our firm, please contact the Oregon State Bar Attorney Referral Program to find an attorney to help you with your probate needs.
Is Probate Needed if The Estate Is Insolvent?
Assets are anything a person owns with value. Your personal belongings have value. In fact, most disputes in probate matters begin with disagreements about sentimental personal belongings more than high-value homes or bank accounts, everyone wants the red radio flyer wagon from when they were a child for their children. We all own more than we realize and everything has to be accounted for because creditors have rights too. You may not own very much and you may owe more than you own, so your creditors will make claims for whatever assets you leave in order to satisfy the debts you have left behind. The probate process will cut off creditor claims and resolve any disputes between people who claim they are entitled to the assets.
At the end of the day, the probate process can be complex and time-consuming for anyone who tries to navigate it alone. If you live in Lake Oswego or Salem, Oregon and are looking for a trusted probate attorney, reach out to Bearman Law today — we'll be happy to sit down and review all of the details of your situation with you.